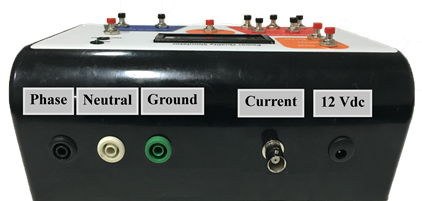 PQ Sim 200-D
PQ Sim 200-D

The PQSIM 200-D is designed for use with all manufacturer power quality meters. The model 200-D is fitted with the current probe connector for the Dranetz brand meters.
Training tool for new and experienced PQ engineers
Testing tool for PQ meters before installation at job site
Demonstration tool for PQ meter sales engineers
A tool to compare performance of various models and brands of PQ meters
A testing tool for post repair of PQ meters
A tool for generating sample waveforms for various types of Power Quality events for testing PQ analysis software.
Questions? Call 928-344-9008 or email terryc@powerquality.org
Reviews